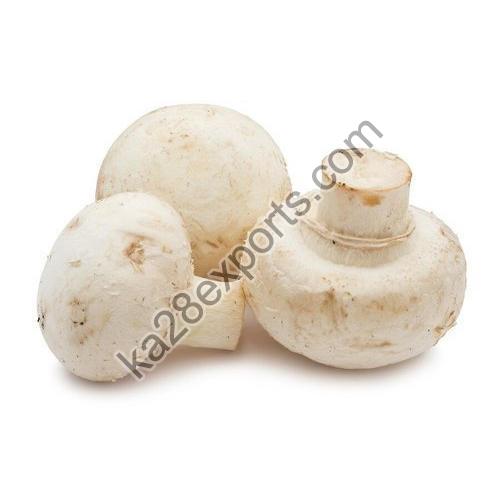 Commonly known as the button mushroom, this edible mushroom is intrinsic to the grasslands of Europe and North America. It is available in two colours – brown or white both having different names and the mature form of it having even more names.

It is a very common type of mushroom that today is cultivated in over 70 countries. This implies that it is adaptable to any and almost every type of soil and atmospheric conditions. As it is one of the most common and widely cultivated mushrooms, it becomes easily available and consumed all over the world.

In that case, India also has many mushroom growers growing it because there are many takers for it. That is why Button Mushroom Exporters from India are going places with their product.

The Names It Is Known By

Button mushroom is its most common name, but do not get perplexed if you hear other names like common mushroom, white mushroom, table mushroom, champignon mushroom, etc. It is the one and only button mushroom.

It is very interesting to know that in its adult form, it is very predominantly sold as Portobello mushroom, portabella mushroom, portobella mushroom.

Nutritional Facts

Before eating something it is always good to know its benefits and nutritional facts. It makes for an interesting recipe then. A 100 gram serving of the button mushroom provides 22 kilocalories of food energy. It is also an excellent source of Vitamins B and D, riboflavin, niacin, pantothenic acid and phosphorus. They also provide good quantities of selenium.

Places Where The Mushroom Is Found In India

The button mushroom, a wild, edible and milky white variety was first cultivated in India in West Bengal. From then on it began to be cultivated commercially in Andhra Pradesh, Tamil Nadu, Uttar Pradesh, Tripura and Kerala. Today Button Mushroom Exporters India are very aggressively marketing it in the world market. Production is taking place on a mass scale.

It is growing daily as an alternative means of livelihood for people in India.

A Very Common Food In India Today

With today's generation in India, the button mushroom is now a very popular food item with the upper-middle class and upper class. Just a few decades ago, it was not encountered in Indian dishes. But today it is one of the most popular food items in India- becoming from the unknown to the popular. Because of its popularity, many stores and vegetable vendors stock this.

It is now easily available in India because of its surplus production. Even after Button Mushroom Exporters India are exporting the item, yet it is readily available. It is a very popular food item with vegetarians. They serve as popular ingredients in barbecue restaurants, along with paneer and various bell peppers.

Benefits Of Eating Mushrooms

Mushrooms are a rich source of dietary fibre low in calories and high on proteins and antioxidants. They stem your chances of developing serious health conditions like Alzheimer's and heart diseases, cancer and diabetes. Mushrooms lower a person's blood pressure, boost the immune system and aids in weight loss.

The overall benefits of mushrooms are huge, so it should be a part of our diet if not every day, almost every day for best results.
This entry was posted on September, 18, 2021 at 12 : 30 pm and is filed under Button Mushrooms. You can follow any responses to this entry through the RSS 2.0 feed. You can leave a response from your own site.