Sona Masoori Rice: A Rich Blend Of Aroma And Nutrition
Posted by Admin on June, 11, 2021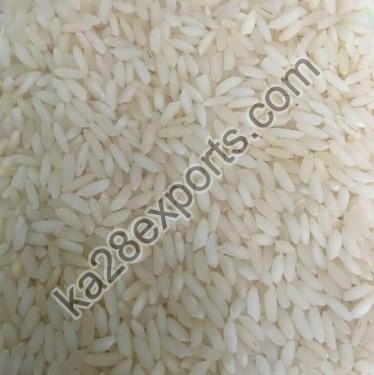 The kind of love India nurses for rice, right from the 18th century remains indispensable and truly unmatched. With a vast ocean of rice options to make your selection, Sona Masoori remains to be one of the most favourites, thanks to its superior quality. The Sona Masoori rice offered by the Sona Masoori steam rice supplier in India is medium-grain rice that is unpolished and is primarily harvested in various parts of Andhra Pradesh, Karnataka, and Telangana. The rice variety is a hybrid of two species of rice; Sona and Masoori.

Sona Masoori Rice and What is So Special About It?

While both Sona and Masoori are sought-after rice options in India, Sona Masoori rice takes the best of both species. The rice variety is not only lightweight but also fluffy and quite aromatic apart from being loaded with several nutrients. The rice variety has garnered popularity in the South Indian culinary delights.

The Health Benefits Associated with Sona Masoori Rice

The Sona Masoori steam rice wholesale supplier in India is quite on-demand because of the health benefits one can reap from the rice variety. It boasts of a lower calorie count when compared with long-grain rice. Sona Masoori Rice is also the ultimate solution if you wish to slack down your intake of carbohydrates and calories.

• You can digest it easily and Sona Masoori is also great for weight management.

• The glycaemic index of Sona Masoori rice is 51. To your knowledge, any food with a low glycaemic index is also great in terms of bringing down your glucose levels. Plus, they are perfect for diabetic patients as well.

• Sona Masoori is also easy to cook and has lower starch content in it.

Storing Sona Masoori and How?

You can store the Sona Masoori rice in a cold and dry space. It is better if you can store it inside an airtight box. Dispose of the rice instantly if you see an insect or moth infestation in it and in case you smell any bad odour from it.

Learn How to Easily Cook Sona Masoori Rice at Home

• Take a large pot or maybe a skillet and pour a cup of Sona Masoori rice in it. Rinse under cold tap water about 3-4 times to eradicate the starch.

• Now add 2 ½ cups of water to the washed and rinsed rice and let it rest for say 20 minutes.

• Now place the pot over the gas stove and cover it. Boil the rice, while continuously stirring it.

• For about 15 minutes, you should allow the rice to cook on medium flame, until and unless the water is fully absorbed.

Pro Tip: You can add an extra teaspoon of ghee or butter (as per your preference) for that exclusive aroma. Also, add a tablespoon of salt to it. When bringing the rice to boil, add the salt along with the water. Now add either butter or ghee to the rice just about 5 minutes before you switch off the flame.

To buy the best quality Sona Masoori rice in bulk, get in touch with the best Sona Masoori steam rice supplier in India. They will help you to buy the finest and premium quality rice at a reasonable price. You can also have these suppliers deliver the rice to your desired location after you have placed your order.
This entry was posted on June, 11, 2021 at 15 : 55 pm and is filed under Sona Masoori Rice. You can follow any responses to this entry through the RSS 2.0 feed. You can leave a response from your own site.